Let us help you!
GENNEVILLIERS
6, Route du bassin N°1
CE 111 92631
GENNEVILLIERS Cedex
Tel. : 33 (0)1 47 94 34 94
Fax : 33 (0)1 47 94 33 71

Offer you total visibility on your containers
In addition to being a powerful logistics platform, Paris Terminal is also a platform of connected tools that allows you to track your container flows and optimise the management of your customs and administrative procedures. Servers, embedded computing, Webservices, geolocation ... Thanks to a complete computerised management of the park, you benefit from a traceability in real time.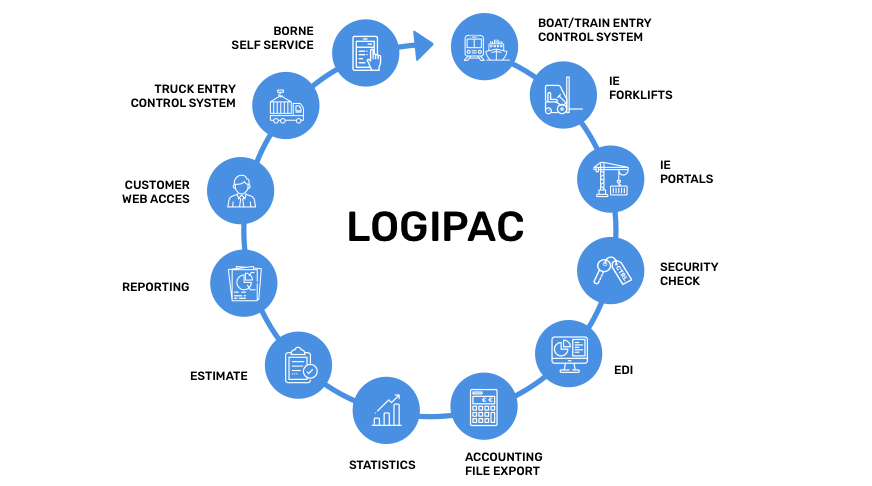 The AP + / S)ONE Cargo Community System generalizes the application of standardized management rules for the real-time processing of import, export and transhipment operations of all goods passing through the port. By aggregating data on movements and changes in the status of the goods, AP + / S)ONE ensures the permanent traceability of the entire supply chain. As a single point of contact for the port community, AP + / S)ONE offers centralized management of declarations and administrative and customs authorizations procedures, and allows all the actors in the community to draw the necessary information for their own processes, in compliance with the rules of security and confidentiality.
AP + / S)ONE is extensively interfaced with the information systems of supply chain actors, ensuring an immediate, reliable and standardized update of the community system data.