A future solution for sustainable development
Beyond the economic interest that it represents, the choice of the waterway and the rail network is also part of a logic of sustainable development. River transport has an exceptional environmental record by reducing the kilometres travelled on the road. It also benefits stopping sites of storage facilities near shippers' warehouses, thus facilitating supplies. The carbon impact can be further optimised by choosing the right platform. As for rail transport, it has an important geographic network with the main cities of Europe.
1 kilo oil equivalent can
move 1 ton on: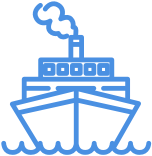 The new energy theorem
Congestion in large cities is leading many companies to rethink their supply strategy. And in this respect, environmental criteria are becoming more and more important as decision criteria. In this context, combined transport proposes a new economic and ecological model by multiplying the benefits for the environment and the safety of men.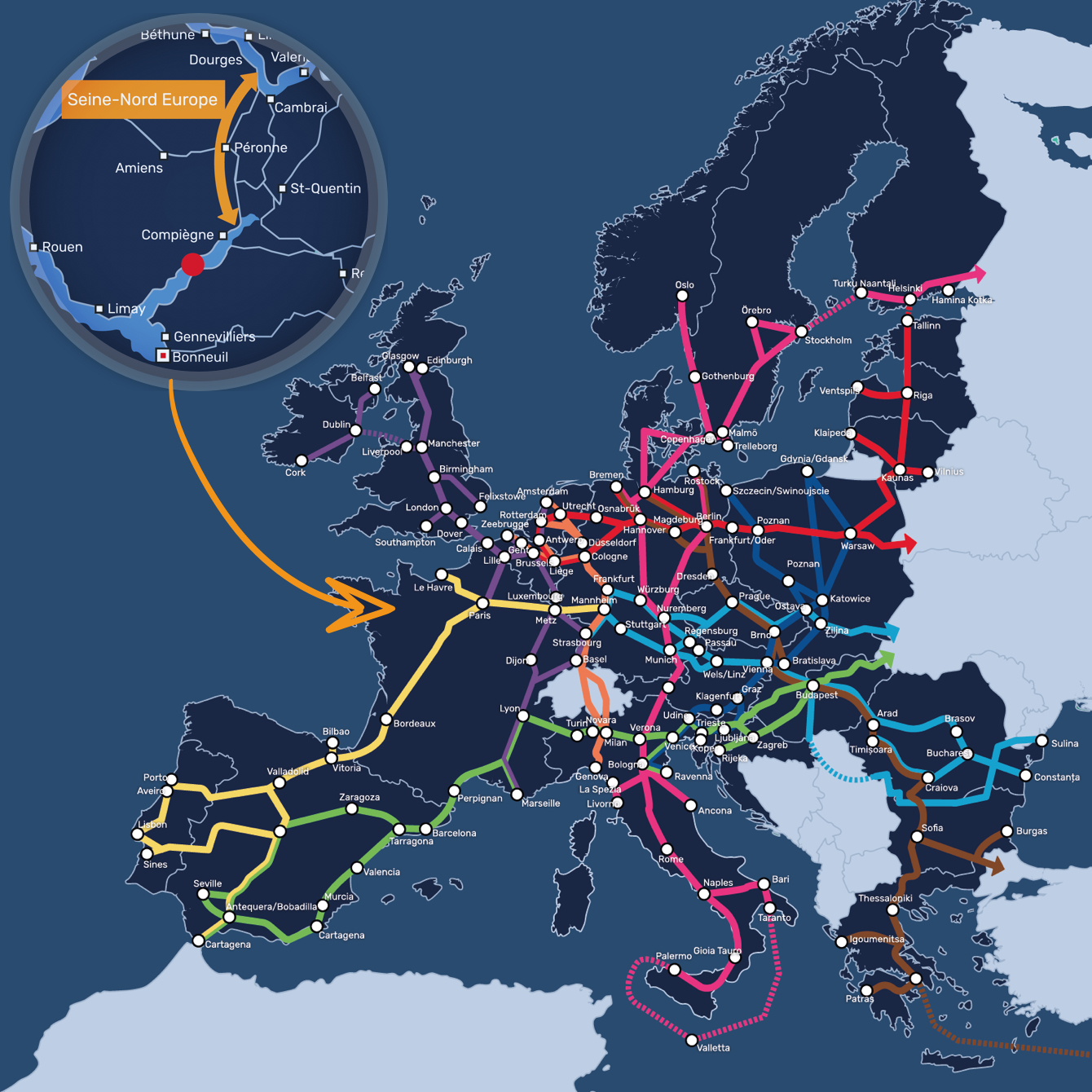 The Seine-Nord Europe Canal
Longueil-Sainte-Marie in the outpost
After many years of uncertainty, the Seine-Nord canal project to connect the Seine axis to the European river system by 2027 has finally been launched!

Located at the crossroads of three European multimodal corridors, it will:
significantly reduce the share of medium and long-distance road transport;
develop new import-export opportunities with major cities in northern Europe;
access to 20 000 kilometres of large-scale European waterways;
inject new momentum and synergies between river and rail networks.